Haomei supply large rolls of aluminum foil for sale with characteristics of light weight, good in coating, non-toxic and tasteless and resistant to ultraviolet rays. Haomei aluminum foil jumbo roll is widely used in the packaging field. The quality advantages of Haoemi large aluminum foil roll are small number of pinholes, good surface quality, good flatness of the plate shape.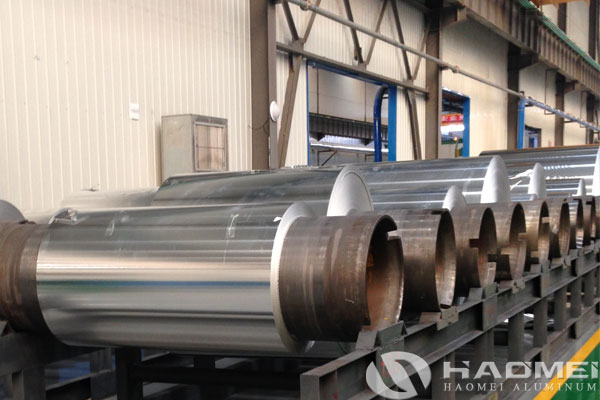 Haomei is a professional aluminum foil manufacturer in China with more than 20 years experience, we have reasonable control carried out from the aspects of the quality of the aluminum foil blank, the optimization of the production process, the quality standard and the improvement of the management system, thereby reducing the occurrence of quality problems in the aluminum foil rolling and improving the comprehensive quality of the aluminum foil roll product quality.
The main uses of aluminum foil jumbo roll can be divided into two categories: one is as a consumer material such as packaging or decoration. At present, such aluminum foil accounts for 60% of the total demand in the Chinese market, and more than 80% in developed countries such as the United States and Japan; One is auxiliary raw materials used in industrial production. The first type of products mainly use aluminum foil with good sealing property, good covering property and beautiful appearance. The second type of products mainly utilize the special metal physical and chemical properties of aluminum foil. Because of the two advantages of easy processing and low cost, other foils are difficult to replace large rolls of aluminum foil for sale for industrial production.