Pharma aluminium foil manufacturers in China is well known for high quality pharmaceutical foil product, great performance, low cost, fast production and sincere service. As the name implies, the pharma aluminium foil is used in medicine packaging, so it has strict requirements for safety and hygiene, the aluminum foil surface requires smooth and no pinholes. Haomei Aluminum produces 8011 and 8021 pharmaceutical aluminum foil in compliance with the national standard, the product quality is verified by major pharmaceutical manufacturers, the performance is up to standard.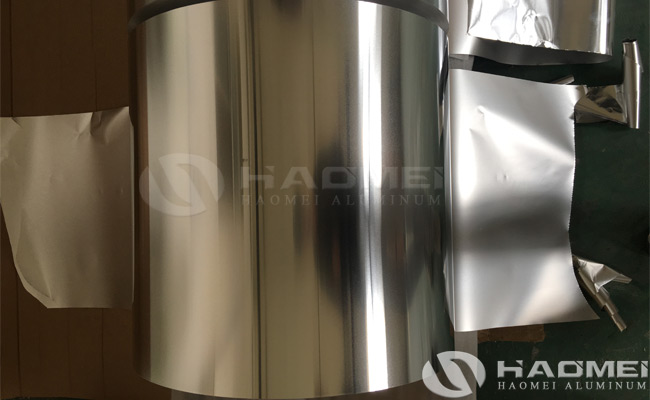 The advantages of pharmaceutical aluminium foil produced by Haomei Aluminum are:
Complete alloy types and customized production. The common alloys, thicknesses and conditions of pharmaceutical aluminum foil are 2011, 8021, 0.016-0.5mm, O, H14, H16 and H18. Haomei Aluminum is a professional pharmaceutical aluminum foil manufacturer, the user provides the required product specifications, we specializes in customized production for you.
Stable performance, safety and hygiene. After strict pinhole detection, degreasing process and shape control, the pharmaceutical aluminium foil has the advantages of high cup convex value, high heat sealing strength, no pinholes, good sealing and other advantages.
Haomei Aluminum strictly controls the production process as one of the top pharma aluminium foil manufacturers in China. The thickness of the 8011 aluminum foil produced is 0.018mm-0.2mm, which can be controlled according to customer requirements. The width is 100-1650mm, 8011 pharma aluminum foil has strong mechanical properties, high burst resistance, puncture resistance and tear resistance, strong performance, excellent moisture resistance, shading and barrier performance, clean surface, uniform color, no oil stains, smooth surface, no pinholes, no mottling.