China pharma grade aluminium foil supplier Haomei has over 15 year experience for producing pharmaceutical foil raw material for medicine packaging. In the pharmaceutical packaging industry, aluminium foil packaging is particularly common. This type of packaging is a fast-growing form of packaging in recent years. It is not only widely used in the field of medicine, but also widely used in food, health products and other fields. Medical blister packaging aluminum foil is mainly 8011 aluminum foil, which is mainly used for packaging of capsules, pills, granules and tablets.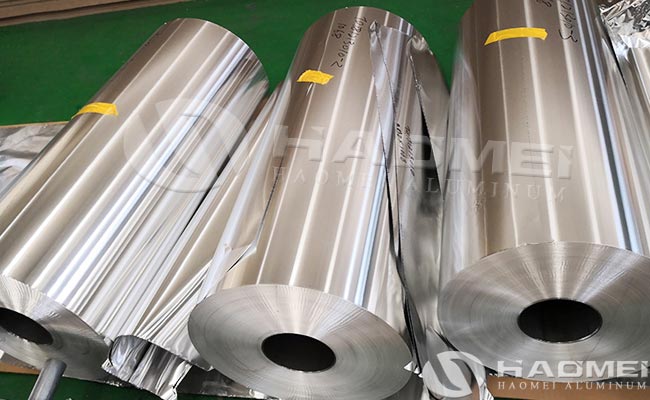 Pharmaceutical packaging is related to the quality of the drug, but also to the safety of people's lives, so the selection of pharmaceutical packaging materials is very strict. Pharma grade 8011 aluminium foil has the characteristics of oxygen barrier, moisture proof, good sealing, safety and sanitation. Pharma grade aluminium foil supplier adopts a non-peelable heat seal coating, which can be heat-sealed with various plastic substrates, and text can be printed on the surface. 8011 aluminum foil is added with Al-Fe-Si element, and its alloy performance exceeds 1% of the total alloy elements. It is one of the commonly used materials in the pharmaceutical packaging industry.
Haomei a professional pharma grade aluminium foil supplier in China. We can process medicinal grade aluminium foil 8011 with a thickness of 0.02mm-0.07mm and a width of 300mm-1100mm. The surface is flat, clean, uniform in color, without pinholes, and quality is excellent, price concessions, can be customized according to customer needs.