To aluminium foil product used for pharmaceutical grade vs food grade, the pharmaceutical grade aluminum foil is a high grade. They are compared from biocompatibility and toxicological properties to physical and chemical properties of aluminum foil raw materials. Haomei Aluminum is an aluminium foil manufacturer who offer high quality pharmaceutical grade aluminum foil and food grade aluminum foil. So we know the different between pharmaceutical grade and food grade well.
Food grade aluminium foil, it is preferred that it does not contain harmful metals, such as heavy metals, and secondly, it has undergone high temperature annealing treatment, and there is no rolling oil on it.Specifically, Haomei Aluminum produce food grade aluminium foil with the alloy of 8011. The thickness of 8011 aluminum foil is about 0.015 or 0.02mm, and the width is 300 or 450 mm. The food grad aluminum foil is tough and strengthened, not easy to burn black, it has strong thermal conductivity, speed up food, balanced heating , it also has strong sealing, keep food delicious.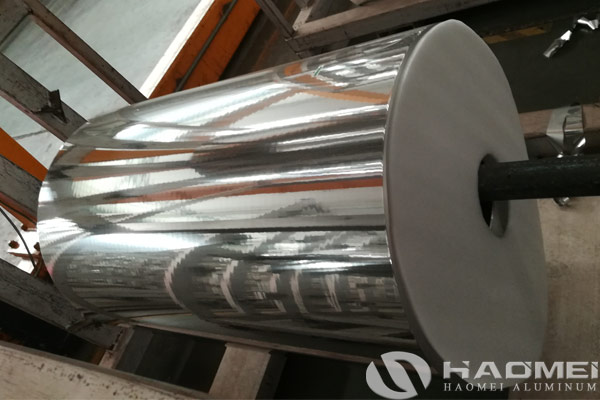 The pharmaceutical grade aluminum foil product are 8011 pharmaceutical aluminum foil, 8021 pharmaceutical aluminum foil and 8079 pharmaceutical aluminum foil. All the pharmaceutical aluminum foil have all undergone strict pinhole inspection, degreasing process and plate shape control. Due to its excellent moisture resistance, barrier properties, chemical resistance, chemical stability and hygiene, pharmaceutical grade aluminium foil has been used continuously.
The property of pharmaceutical grade vs food grade are also different. Most of the processing and storage conditions of food are required to ensure food flavor, food safety and hygiene. Pharmaceutical processing conditions also need to consider the attenuation of its efficacy and the influence of storage conditions. Pharmaceutical packaging will take into account the oxidizability of this thing, so as to improve the level of antioxidants to ensure efficacy, while food grade packaging are not necessarily. Including the sealing and packaging materials from product production, it will not be as particular about pharmaceutical use.