The primary packing material aluminum foil has clean and smooth surface, uniform color , there is no spot or holes, with excellent moisture resistance and high barrier ability. In modern packaging, aluminum-plastic composite packaging is more common. It uses aluminum foil as the barrier layer material and is compounded with high-strength, heat-sealable plastic film. It has opacity and high barrier properties, and is a kind of potential application. The excellent packaging materials are widely used in the packaging of food, medicine and cosmetics, and the development prospects are especially promising by the packaging industry. Aluminum-plastic composite packaging can use 1060, 1235, 8011 aluminum foil, etc. Haomeii Aluminum has long-term supply and customized production.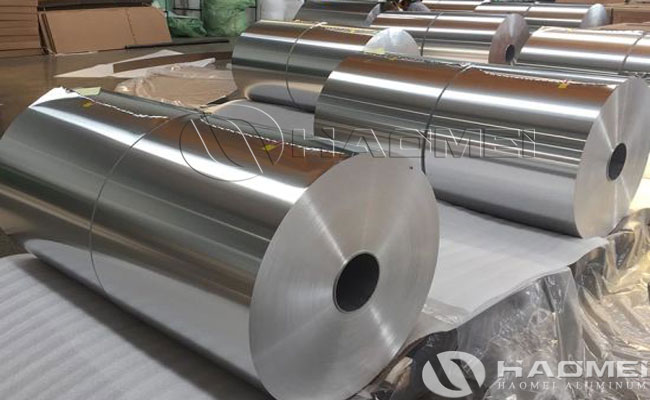 8011 aluminum foil belongs to the 8000 series of alloys, with Al-Fe-Si elements added, and its performance is better than pure aluminum foil. It has excellent moisture resistance, shading performance, and higher blocking ability. 8011 aluminum foil is often used as food packaging foils and medicines. Use aluminum foil. Because of its strong mechanical properties, it can be used as a bottle cap material.
The primary packing material aluminum foil 8011 produced by Hoamei Aluminum has good quality, clean and shiny surface. The packaging aluminum foil manufacturer supports customized production, the thickness is 0.014-0.2mm, the width is 100-1600mm, and the delivery is 7-35 days. Direct sales mode eliminates multiple circulation links in the middle, and has a great price advantage, the original factory warranty is provided.