Haomei manufacturing high quality 8011 restaurant aluminum foil in jumbo rolls, which has food grade performance and safe to people's health. The 8011 aluminum foil with temper soft has thickness of 0.009-0.050mm, and the width of 200-1250mm, the coil ID is 75 and 150mm. The application is for food packaging, for making food containers, for household use, for pharmaceutical packaging, for air conditioner, for cable wrapping and so on.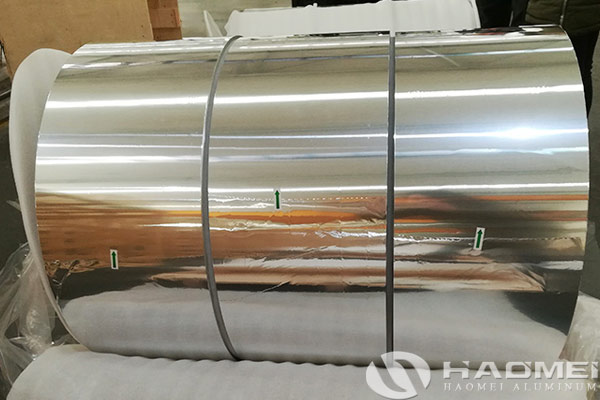 The features of Haomei food grade 8011 aluminum foil paper are:
First, the conductivity is good. Aluminum foil can make food better heated, baked, and even frozen.
Second, health, one-time use.
Third, environmental protection, can be recycled and reused. Cater to the global concept of rational use of resources and maintain the global environment.
Fourth, green packaging, harmless to the body. Do not release harmful substances and use them with confidence.
Aluminum foil paper can make your restaurant more sanitary, baking food is more beautiful, enhance the image and grade in the hearts of customers.
How to use the restaurant aluminum foil? Most of the aluminum foil paper is shiny on one side and hoarse on the other. Food foils can be wrapped on both sides of the foil. It is usually recommended to wrap the shiny surface to enhance the heat transfer. Today, with the growing awareness of environmental protection and food safety, aluminum foil products are becoming more and more popular, and aluminum foil products will quickly enter daily life.