Aluminum seal foil is used for food packaging: food packaging, heat sealing foil, lunch box material, container foil, aluminum foil gasket for sealing. The advantages of aluminum sealing foil are clean surface without foreign matter, food grade and safer.
Aluminum foil for heat sealing is the packaging of the food industry. Aluminum seal foil has important characteristics and advantages such as high temperature resistance, puncture resistance, and no deformation. Packaging bags made of aluminum foil are suitable for food, daily chemicals, machinery, electronics, lubricants and other industries. The advantages of packaging material made of aluminum heat seal foil are as follows:
1, High temperature resistance (up to 121 degrees), low temperature resistance (minus 50 degrees), some food packaging bags used for high temperature cooking can use this material
2, Good oil resistance and excellent fragrance retention
3, Good barrier performance, strong air barrier performance, anti-oxidation, waterproof, moisture-proof
4, Good heat sealing performance and high softness
5, Food packaging films made of aluminum foil are non-toxic, tasteless and healthy in line with national health standards.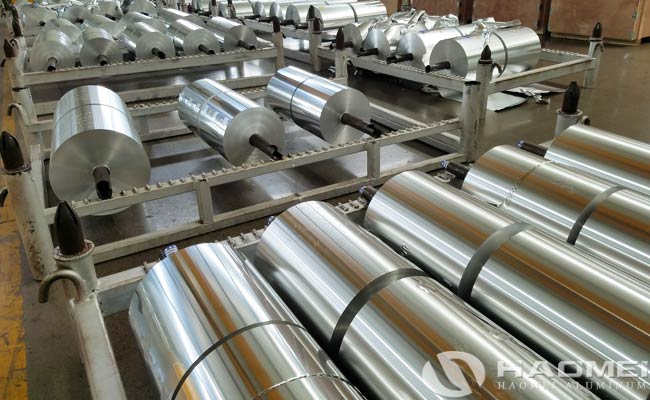 The thickness of the aluminum sealing foil material is generally between 70-180 microns. It can be made into different processes according to different uses and the size of the packaged products. As long as the process of aluminum foil food packaging bags includes three-side sealing bags, self-supporting bags, zipper bags, and self-supporting zippers bags, yin and yang bags and other different processes.
Haomei Aluminum Co., Ltd. is one of the best aluminum seal foil packaging factories in Henan Province. At the same time, we also have excellent moisture-proof performance, shading and extremely high barrier ability, and strong mechanical properties, non-toxic, tasteless and hygienic. The aluminum foil after compounding, printing and gluing is widely used as a packaging material.