Generally, aluminum with thickness of less than 0.2 mm are called aluminum foil, and aluminum foil with thickness of less than 0.0055 mm are called ultra-thin aluminum foil. Haomei Aluminum owns multiple independent intellectual property rights and international leading technology including ultra thin aluminum foil technology prepared by the casting-rolling method. It is the top 0.0045 mm and 0.005 mm thickness ultra thin aluminium foil manufacturer in China, as well as various high-quality single and double zero aluminium foil. As a result, the blank production and operation enterprises have the right to speak in technology and the market, and achieve an international leader.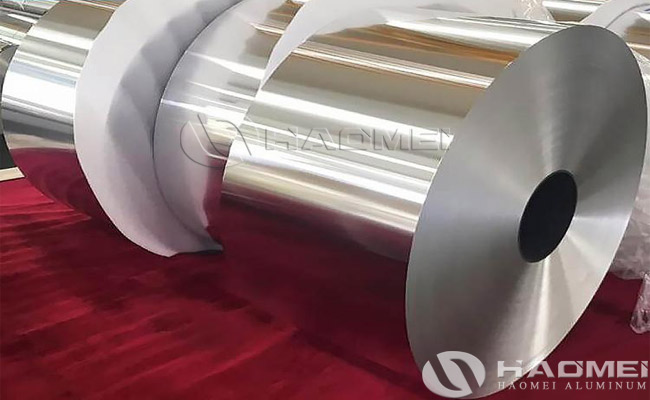 Haomei Aluminum launched the independent research and development of 0.0045mm and 0.005mm ultra-thin aluminum foil for cast-rolling billet. This technology is the first to use electrolytic aluminum liquid cast-rolling billet to produce ultra thin aluminum foil, and achieve stable mass production, reaching the world's leading level. The thinner the aluminum foil, the greater the technical difficulty of production, the higher the added value of the product, and the stronger the competitiveness. Ultra thin aluminium foil is currently mainly used in high-end power and electronic capacitor products. The ultra thin aluminum foil, soft pack foil, heat-seal foil, medicinal foil, tableware foil, household foil and other products produced by Haomei Aluminum sell well all over the world.
Green, low-carbon, high-precision, ultra-thin aluminum foil demonstration production line are set up in Haomei Aluminum. The aluminum foil project for new energy power batteries with a total investment of 491 million, with an annual output of 25,000 tons, is committed to the research and development of new energy power battery aluminum foil products through project construction. Accelerate the promotion of the company's industrial upgrading to achieve green, innovative and sustainable development.