Haomei is a professional aluminium blister foil manufacturer based in China who is reliable in the quality of aluminium foil 8011 and 8021 for pharmaceutical packaging. Haomei Aluminium adopt advanced equipment for processing aluminum blister foil, we have advanced foil rolling mills, more than 20 production lines and more than 60 large-scale processing equipments independently developed by Germany, Korea, Italy and Italy.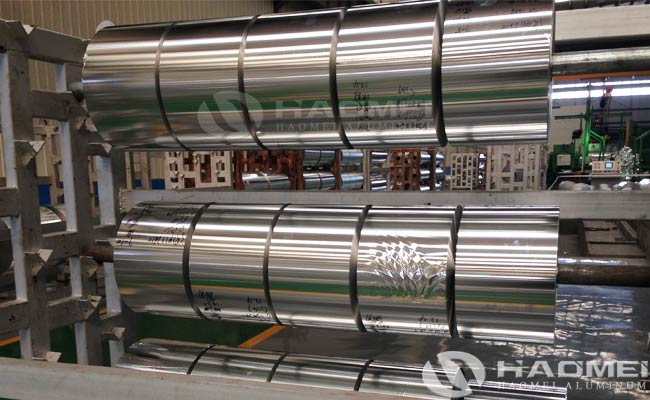 Haomei Aluminium also have strong team: 200 technical experts team, more than 2,000 professional employees, the factory set up an independent R & D laboratory and R & D room, took the lead in the establishment of aluminum sheet and foil research institute. Thus Haomei aluminium blister foil product has advanced technology: engaged in the research and development of aluminum sheet and foil for more than 20 years, and actively introduced advanced technology at home and abroad, and the production technology is skilled.
Haomei have strong production strength, we have cold rolling mills, foil rolling mills, stretch-bending and straightening cleaning machines, shear rows, slitting machines, thick foil shears, slitting and other equipment, as well as internationally leading semi-continuous casting production lines and continuous casting and rolling production lines. The specification of the product of aluminium blister foil manufacturer are:
Application                                          Typical alloy                         Material state   Thickness (mm)
PTP medical aluminum foil:             8011 aluminum foil,             O、H18,             016-0.5
Blister medicinal aluminum foil:      8021 aluminum foil,             O,                        0.04-0.065
Tropical medicinal aluminum foil:   8021, 8079 aluminum foil,  O ,                       0.016-0.2
Aluminum foil for medicine cover:  8011 aluminum foil,            H14, H16,           0.016-0.5
As a professional aluminium blister foil manufacturer, Haomei has strict quality inspection. Strictly check the source of aluminum foil production, more than 95% of the key raw materials come from China Aluminum; layer-by-layer quality inspection on the production line, set up 68 quality control points throughout the process, and strictly control the production process.