Aluminium foil for air duct 8011 soft O temper is widly used in flexible air duct industry and air conditioning industry. The aluminum foil air duct is adopted with a stretched pure aluminum foil, which is formed by a spiral continuous clamping. The surface-fitted aluminum foil quality directly affects the quality and life of the air duct. Use high quality aluminum foil substrate with a grade of 1100, 8011, 3003. The temper is H22 or O, the thickness is 0.06-0.13mm, and the width is 60-100mm. 76 / 152mm outer diameter 500mm. Special specification can be made according to your demands.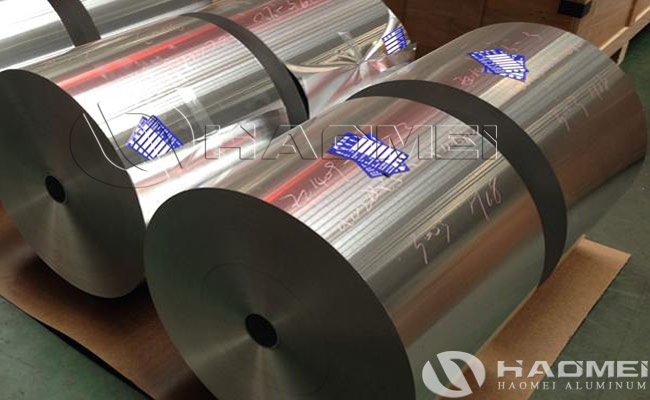 8011 O aluminium foil for air duct is often used in wet environments such as outer packaging, mechanical components, refrigerators, air conditioning ventilation pipes, which have good rust resistance. Due to the improvement of corrosion resistance, the generation of surface corrosion powder is greatly reduced, thereby improving ventilation quality. The 8011 O temper aluminum foil is clean, and the color is uniform, no lineage, and no needle hole. It has excellent moisture-proof performance, shading and extremely high barrier capabilities, strong mechanical properties, high anti-explosive performance and strong anti-penetration.
Haomei Aluminum is a large and professional aluminium foil for air duct manufacturer, providing multiple models and states, the company's aluminum foil product is strictly needle detection, excess oil process and plate type control, with high sealing and shading, the soft temper made it suitable for air duct industry, and Haomei Aluminum is a preferred raw material supplier of air duct and conditioner manufacturers!