The aluminium foil for household use 8011 soft temper offered by Haomei Aluminum has better quality and lower price with short lead time. The household use aluminium foil usually adopt 8011 o aluminum foil, used as barbecue tin foil barbecue aluminum foil. 8011 household aluminium foil is suitable for food preservation, barbecue, aviation, hotel catering, and kitchen cleaning, with good cooking, freezing, preservation, and barbecue properties. At the same time, aluminum foil products also have the characteristics of resource recycling and reuse, which can protect the environment, reduce resource waste and increase social benefits.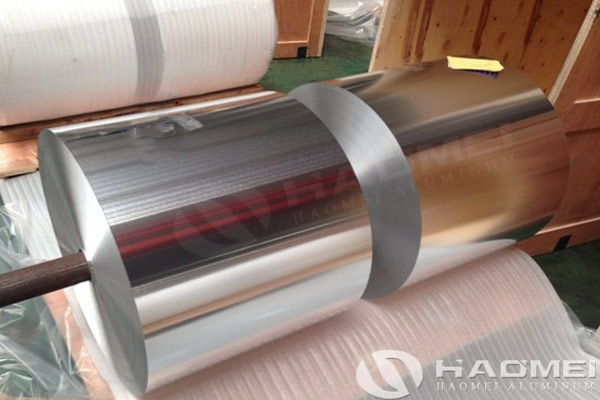 8011 aluminium foil for household use is food-grade, safe and hygienic. Haomei Aluminum is equipped with online pinhole detector, plate type meter, etc., to ensure the cleanliness, smoothness, and sealing of the aluminum foil surface. As a professional household aluminum foil manufacturer in China, Haomei Aluminum has enough experience in aluminum foil processing, the product details of household use aluminium foil provided by Haomei Aluminum are:
Does it provide customized processing: Yes
Origin: China
Use: barbecue aluminum foil paper
Thickness: 0.015-0.025 (mm)
Width: 300-450 (mm)
Fracture resistance: 100 (%)
Stiffness: 100
Opacity: 100 (%)
Grade: food grade
8011 aluminium foil for household use is an advantageous product of Haomei Aluminum. It has mature technology and produces household aluminum foil with clean surface, uniform color, no spots, and voids. It also has moisture resistance, shading advantages, and high barrier properties. Haomei 8011 household aluminum foil has strong mechanical properties, good shear and tensile resistance, and is easy to process. We have a ready stock, welcome to inquire.