Aluminum foil is actually a hot stamping material which is directly calendered into a thin sheet of metal aluminum. The aluminum foil has a soft texture and good ductility, and also has a silvery white luster. Aluminium foil for industrial use has clean, hygienic and shiny appearance, and it can be integrated with many other packaging materials because the surface of the aluminum foil is printed better than other materials.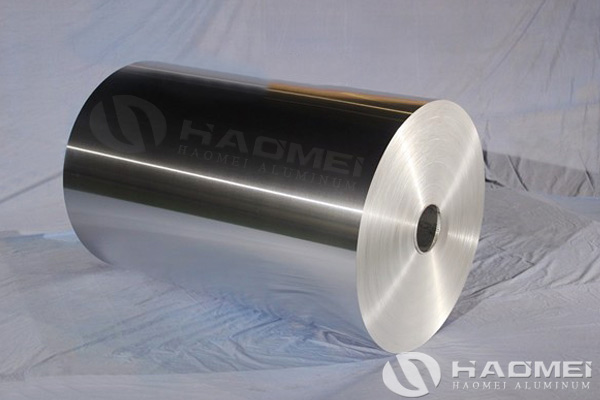 In the industrial application, aluminum foil are usually used as cable wrapping foil, air conditioner foil, electrical foil, transformer foil, in the flexible packaging, aluminium foil is usually used as household foil, container foil, cigarette foil, pharmaceutical foil, hot sealing foil, lidding foil, chocolate wrapping foil and so on. The industrial aluminium foil have the grade of 1145, 1235, 3003, 8011, 8021 and 8079 aluminum.
Why does the aluminum foil for industrial use has wide application must because of the performance characteristics, the surface of the aluminum foil is clean, hygienic, non-toxic, non-volatile, and does not penetrate oil, opaque, has good plasticity and hardness, and its tensile strength is also quite large, it is soft so can be wrapped well. Aluminum foil is very popular as decorative and packaging materials, made into cans, lids, bottles, barrels, packaging foil. Widely used in packaging of beverages, food, cosmetics, pharmaceuticals, cigarettes, industrial products, etc.