Aluminium foil for insulation material is currently the best insulation material in the world and widely used in building roofs, walls, ceilings, etc. Aluminum Foil has excellent properties such as light weight, low thermal conductivity, good heat resistance, aging resistance, easy bonding with other substrates, and no droplets during combustion. It can also be used as thermal insulation materials in doors and windows. Aluminum foil actually conducts the outside temperature to protect the temperature inside from outside influences. In fact, the thermal insulation wool has the functions of heat insulation, waterproof and moisture proof. Its solar radiation absorption coefficient is extremely low, which can isolate most of the heat transfer.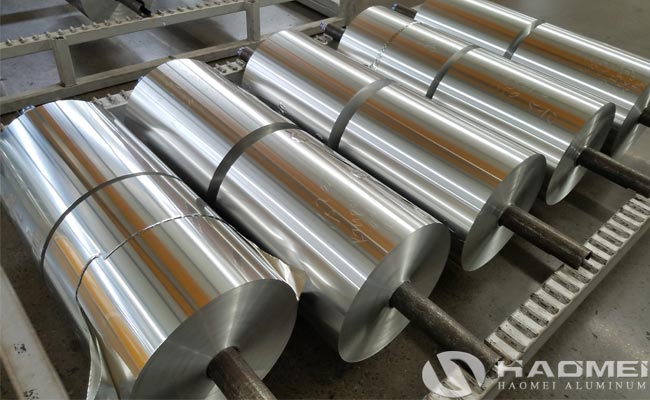 The specification of aluminium foil for insulation are: alloy of 1100, 8011, the temper is H22, the thickness is 0.015-0.038mm, the width is 1196-1215mm, the tensile strength is greater than 100Rm/Mpa, the elongation is greater than +A/%. The surface of the aluminium foil for insulation should be clean and flat, and no defects such as corrosion, holes, inclusions and bruises that affect the use are allowed. Waves and imprints that do not affect the usage are allowed.
In China, aluminum foil is used as heat insulation material outside air conditioning ducts. In developed countries and regions, composite materials of aluminum foil, plastic and woven fiber are also used as the insulation layer of building roofs. This aluminium foil for insulation material has good heat insulation effect and long service life, it is an ideal building material. About 75% of the heat transfer is done through radiation. Most of the materials in the building will absorb radiant heat and radiate it again, making the indoor temperature much higher than the outdoor temperature. The air conditioner must be operated continuously to lower the temperature. But aluminum foil insulation material can reflect up to 97% of the heat, creating a comfortable environment for you and greatly saving electricity costs.