In daily life, the application of medicinal aluminum foil is very extensive and mature. The main uses of aluminium foil for pharmaceutical packaging are blister pack of medicine capsules, tablets, bag packaging of powder granules and water. Due to it is direct contact with the taken medicine product, so the performance requirements are very strict.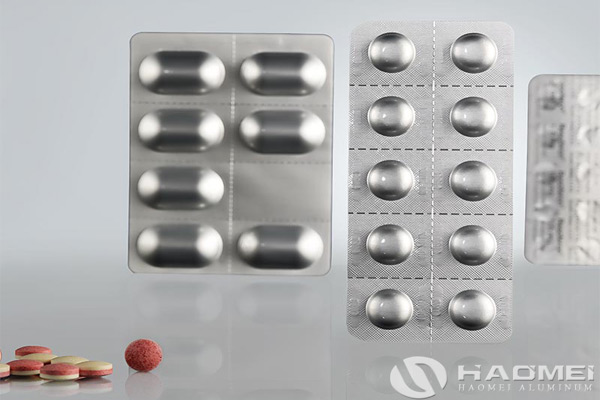 The aluminum foil for pharmaceutical packaging is widely used in the emerging industries of pharmaceutical tablets, capsules and other pharmaceutical packaging. According to the requirements of customers, the process of printing, coating, winding, slitting, internal and external packaging is gradually produced into customer satisfaction products. In order to ensure the quality of medicine aluminium foil, strictly implement quality control in each production process is needed.
The pharmaceutical aluminum foil has tropical Blister Aluminum (Aluminum Plastic film) and stamping and forming solid medicinal composite foil (alu alu foil /cold form foil). It has good tensile strength after cold stamping. It is a protective cover for conventional aluminum-plastic blister packaging after molding. It has good sealing and beautiful appearance, especially suitable for pack medicines, foods and health products which is sensitive to humidity in hot and humid areas. The pharmaceutical aluminium blister foil product has high density and high moisture barrier against water vapor, oxygen and light.