Aluminium foil for pre insulated pu duct is two layers of aluminum composite with Polyurethane insulations to making ducts. Aluminum foil pu composite insulation duct is a duct made of aluminum foil laminated on both sides and polyurethane or phenolic foam insulation material sandwiched in the middle. The air duct system thus made has low frictional resistance, low thermal conductivity, high bending strength and excellent adiabatic performance, thus reducing the loss of cold, and the temperature and humidity of the air conveyed in the duct can be effectively maintained at the original level, and the aluminium foil in the inner and outer layers of the duct forms a stable and dense protective layer with a service life of more than 30 years. It has the performance of heat insulation, sound insulation and noise reduction, b1 grade non-combustible, etc. It is suitable for the ventilation system of various public places.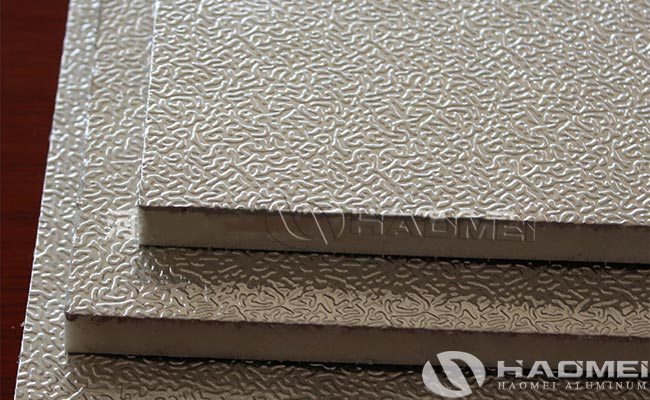 According to the different needs of the project, the upper and lower surfaces can also be made of embossed aluminum, galvanized steel and color steel. The thickness of aluminium foil for pre insulated pu duct is generally 0.08mm, and the thickness of aluminum galvanized sheet is generally 0.2mm, and the surface can be glossy or embossed. The aluminum foil used on the upper and lower surface of the composite duct is usually 8011 aluminum foil, 1100 aluminum foil, thickness 0.018-0.2mm, the tempers are mainly H22/H18, the aluminum foil for air duct needs to be embossed or coated first, and then compounded with phenolic or polyurethane board, generally double-sided compound, the finished specification is 20mm thick, width 1200mm, length 4000mm.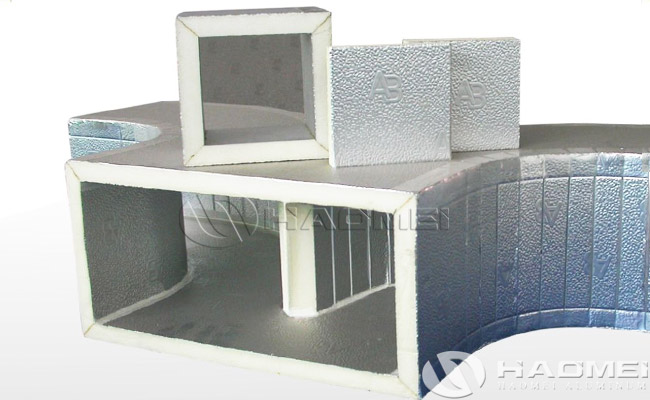 Aluminium foil for pre insulated pu duct is a new generation of central air conditioning ventilation duct material, good physical properties, long service life, better heat insulation effect, has been widely used in combination houses, building facades, cold storage, air conditioning insulation, refrigerated trucks, ships and other fields.