Aluminum foil paper refers to the lamination paper that is glued together with aluminium foil lining and paper. The texture is soft and deformable, just like paper. It can be easy shaped to ensure shading, no penetration, no light transmission, and low price. Aluminium foil paper uses cover moisture-proof and decorative packaging of good cigarettes, candy, chewing gum, chocolate, butter, cheese, hamburgers and other foods. Among them, the cigarette packaging aluminum foil paper and chocolate packaging aluminum foil paper are more often seen in our daily life.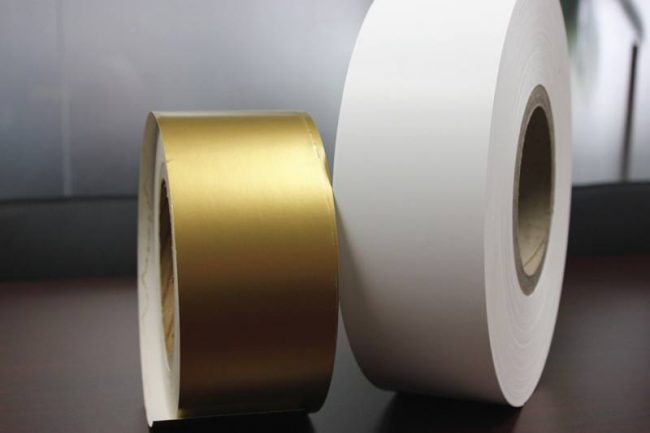 Cigarette case inner packaging material is one of aluminium foil paper uses. The aluminum foil paper used as cigarette lining paper mainly includes rolled aluminum foil paper and aluminized paper. Today, composite aluminum foil paper has become a material with potential for cigarette packaging material development. It has high barrier and corrosion resistance to light, gas and water, the tobacco material does not deform in any way.
Aluminum foil has the characteristics of moisture-proof, light-proof and heat preservation. Regardless of the inside and outside of the chocolate, there must be a shadow of aluminium foil paper uses. Under normal circumstances, aluminum foil is used as the inner packaging of chocolate. Chocolate is an easily melted food, and aluminum foil can effectively ensure that its surface does not melt. Composite materials have gradually become a commonly used packaging material in chocolate and candy because of their composite properties of various materials and obvious protection and display capabilities, easy to obtain materials, simple processing, firm composite layers, and low consumption. Most of the composite materials are based on flexible packaging. At present, the commonly used materials are paper-plastic composite, aluminum-plastic composite and paper-aluminum composite to maintain the luster, fragrance and shape of the product, moisture-proof and oxidation-proof, prolong the shelf life and protect the packaged chocolate and confectionery product performance.