Aluminium paper for chocolate also called as chocolate aluminium foil, which is usually 8011 aluminum foil with temper O(soft), the thickness is 0.02-0.07mm. The reason why aluminum foil is used in chocolate packaging is that aluminum foil has the characteristics of moisture proof, light protection and heat preservation. Whether inside or outside the chocolate, there must be a package of aluminum foil. In general, aluminum foil is used as the inner packaging of chocolate.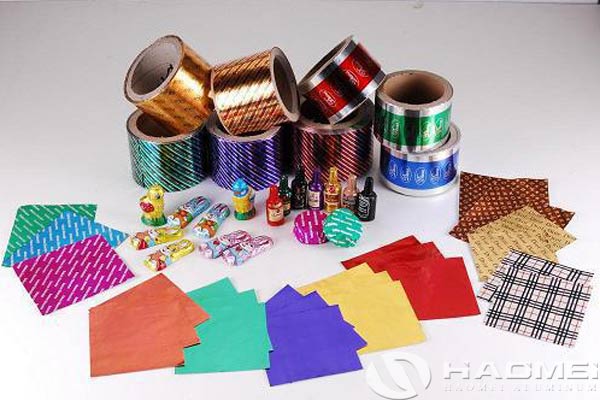 Chocolate is a food that is easy to get rid of, and aluminium foil can effectively ensure that its surface does not melt because of its good barrier and ductility. Aluminum foil for chocolate packaging is mainly used for sealing, moisture proof, and light protection, as well as certain thermal insulation. Chocolate aluminum foil suppliers can produce the chocolate aluminium paper with the thickness of 0.02mm-0.07mm, and the width is 300mm-1100mm.
The raw materials of chocolate are cocoa cake and cocoa butter made from cocoa beans, sugar, milk, etc. If the chocolate is directly exposed to light, the cocoa butter will react with the moisture and oxygen in the air, the smell and the taste of chocolate will be lost, there will be no chocolate scent and delicious when peeling chocolate paper. In order to keep the chocolate delicious, aluminium paper for chocolate is used, at the same time, aluminum foil packaging has the insect-proof and anti-bacterial effect.