Aluminum foil is a kind of aluminum heat insulation material with very strong waterproof performance and thermal insulation effect. As a raw and auxiliary material for industrial manufacturing, aluminum foil paper is mainly used in packaging protection, daily necessities, construction, etc. It can be qualitatively guaranteed to be shading, not falling, opaque, non-polluting, and cheap. For high-grade cigarettes, candy, insulation materials and other moisture-proof and decorative use.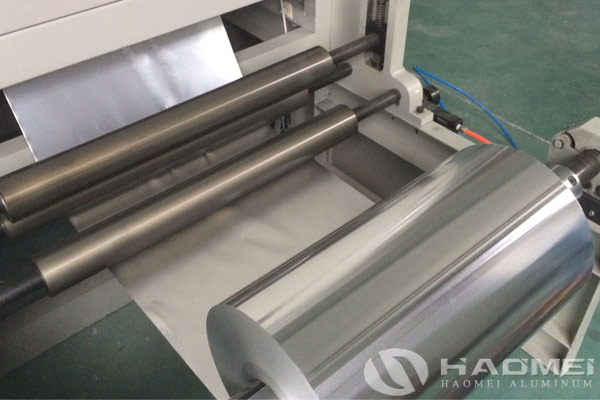 The aluminum heat insulation material is mainly produced into two kinds of product, that is aluminum roll for insulation and aluminum foil for insulation, the thickness of these two heat insulation material are different, besides, the aluminum alloy is also different. The grade of aluminum foil for insulation material are 1235/8011o, 5mic-20mic, while the aluminum roll for insulation material adopt 1060/3003 aluminum H14 temper, thickness is 0.2-2.0mm. When applied as the heat insulation material, aluminum foil is usually laminated with other material for better insulation performance.
Seven features of the aluminum heat insulation material product are:
1, High reflectivity: The lighter and whiter the surface of the heat insulation material, the higher the reflectivity, and the better the thermal insulation effect.
2, Delay heat conduction: The smaller the thermal conductivity of the heat insulation material, the slower the heat conduction. Among the three states (gaseous, solid, liquid), the thermal conductivity of the gas is low. Therefore, the internal structure of the thermal insulation material has an air layer, which can better achieve the effect of thermal insulation.
3, Waterproof and mildew proof: After the heat insulation material is exposed to rain or absorbs moisture, the moisture is easy to stay in the pores, which reduces the air layer, increases the thermal conductivity of the material, and is also prone to mildew, which reduces the effect of delaying heat conduction; Therefore, the lower the water absorption rate of the material, the better the thermal insulation effect, and the anti-bacteria and no mildew.
4, The heat insulation material is light and durable: it will not increase the burden on the building structure, and is resistant to stretching, tearing, puncture, and long durability.
5, Small size of material: easy to transport, which can reduce the transportation cost.
6, The material is easy to construct: the construction is simple, which can reduce the installation cost.
7, Health and environmental protection (non-toxic): The material is odorless, non-toxic, formaldehyde-free, asbestos-free, fiber-free, healthy and environmentally friendly.