Aluminum kitchen foil 8011 food aluminum foil, it meets the requirements of food-grade aluminum foil. Whether it is refrigerated or freshly packaged food, food aluminum foil for kitchen use can prevent the entry of air, resist external pressure, and maintain the freshness of food. The aluminum foil raw materials are all food grade, the aluminum foil raw materials pass the international and domestic inspection reports, such as: must pass the SGS heavy metal inspection report. Resolutely resist recycling aluminum raw materials.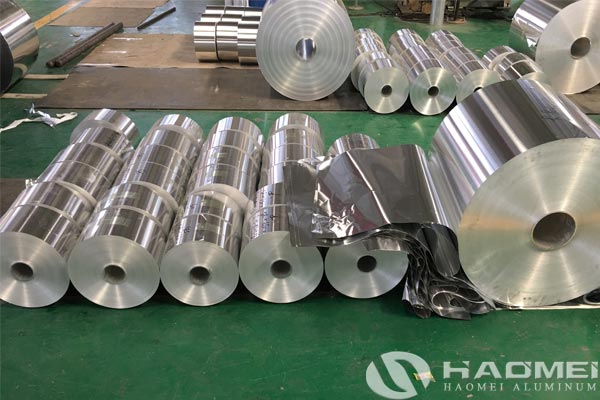 The food grade aluminum kitchen foil is safe and hygienic. It requires brushing water to reach Grade A, and the aluminum foil requires a flat pattern, and the layout is free of black oil spots, scratches, small black threads, bright lines, roller print bumps, mosquitoes, etc.; trimming quality, no burr, tower shape, channeling layer energy, lotus leaf edge, flanging. Haomei Aluminum uses various advanced equipment such as Andritz plate rollers and Honeywell thickness gauges. The thickness of aluminum foil is mainly 0.02mm-0.04mm, which fully meets the requirements of aluminum foil production, and the packaging is moisture-proof and avoids oxidation.
The production base of Haomei aluminum kitchen foil adopts a standardized dust-free clean workshop, and only adopts food-grade packaging. Hygienic, safe and reliable, orderly process, from on-site inspection or whether it has international standard quality system certification, etc. The ISO system commonly used by domestic manufacturers is widely recognized at home and abroad. Some overseas buyers need more stringent requirements and meet some of their local certifications.