Haomei is one of the best aluminium foil manufacturer in the world, we mainly supply 1060, 1070, 1145, 1235, 3003, 8011, 8021 and 8078 aluminum foil. China has become the world's first producer of aluminum and aluminum foil, according to the information that the aluminum industry consulting agency is light on the times. In 2016, the production of aluminium foil reached 3.6 million tons, accounting for 65% of the global production, the consumption of aluminum foil reached 2.4 million tons, and the export volume reached 1.08 million tons. After large-scale investment in recent years, China's aluminum foil production and processing technology and equipment have reached the world-class level, and the product quality has also reached the international advanced level. A number of leading domestic and world-famous aluminum foil manufacturers and aluminum foil manufacturing enterprises have emerged Product processing enterprises.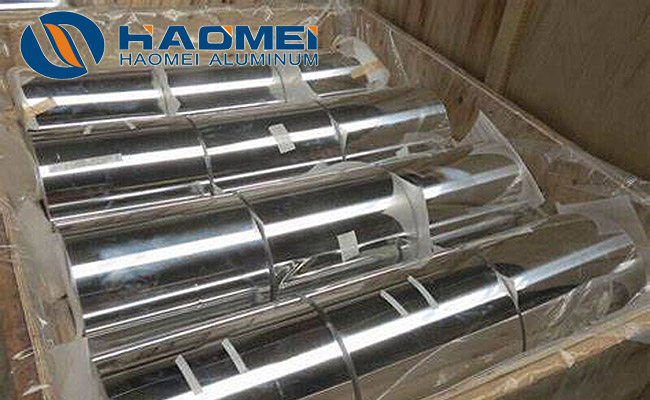 Haomei Aluminum is a professional aluminium foil manufacturer. Its products include food aluminum foil, electrolytic capacitor aluminum foil, electronic aluminum foil, battery aluminum foil, etc. in terms of alloy brand, aluminum foil mainly includes 1060 aluminum foil, 1070 aluminum foil, 3003 aluminum foil, 8011 aluminum foil, 8021 aluminum foil and 8079 aluminum foil. It is not only aluminum foil, but also 1000-8000 series aluminum strip coil, widely used in the industry.
All products and raw materials produced by Haomei Aluminum are mostly purchased from large enterprises such as China Aluminum Corporation to ensure product quality from the source. Haomei's product manufacturing process is advanced, the product can be delivered only after dozens of testing procedures, and the person in charge of the product ensures that users use high-quality products. At the same time, as best aluminium foil manufacturer, Haomei has advanced production equipment, we imported international equipment Andritz plate type roll to ensure the flatness of the product version. The use of Honeywell thickness gauge ensures the accurate control of the thickness of the outlet, the surface tension, dyne pen test is not less than 32 dyne, and the staggered layer of aluminum foil roll is not more than ± 1.0mm.