There are many brands of aluminum foil on the market, and purchaser should find the reliable one with advanced production equipment and professional technical team. The professional brand aluminum foil companies need to be meticulous in their production and operation, with their professional skills, to meet the needs of users in the specific aluminum foil market in an all-round way, and to combine the continuous innovation of user products, research and development more suitable new type of aluminum foil material.
Finding reliable brands of aluminum foil with strong comprehensive strength can escort the superior performance of their products. Production scale, annual production capacity, product quality and other aspects are important factors for testing aluminum foil brand manufacturers. High-quality aluminum foil brand manufacturers should fully guarantee that the aluminium foil product quality is excellent and the performance is superior. For example, the aluminum foil produced by Haomei Aluminum brand can achieve good surface and uniform gloss, the thickness of the aluminium foil product is error-free and the specifications are accurate, the surface of the aluminum foil has no bright spots or bright marks, the whole production process of the product is monitored to ensure that there are no residues, water spots, etc.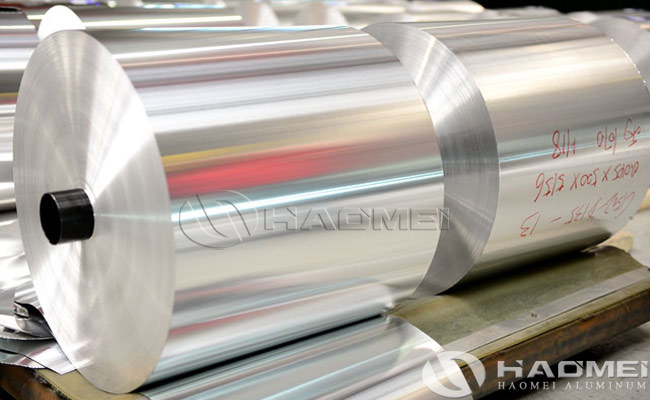 Compared with general products, products such as aluminum foil are large-scale goods. Therefore, product logistics and after-sales issues are more important. Large-scale brands of aluminum foil can track the relevant situation of the purchasing enterprise in time, provide after-sales service or solve other problems. Product return and exchange guarantee provides worry-free service.
Haomei Aluminum is mainly engaged in household aluminum foil, soft package aluminum foil, food grade aluminum foil, high barrier aluminum foil, aluminum foil material for facial mask, high temperature aluminum foil, heat insulation material aluminum foil, medical packaging aluminum foil, medicine It is a professional aluminum foil material manufacturer that uses packaging aluminum foil, etc., and has been committed to serving Chinese and foreign aluminum processing enterprises and the promotion of aluminum processing products.