Electronic aluminum foil, also known as electronic foil and electrolytic capacitor aluminum foil, is the electrode foil blank used for the production of aluminum electrolytic capacitors. As a high-purity aluminum foil, the electronic foil is made of aluminum (high purity aluminum) ingots by hot rolling to aluminum plate, and then for cold-rolled and annealed. The specific production process is: casting – hot – hot rolling – pre-annealing – cold rolling – intermediate annealing – cold rolling – foil rolling – cutting – performance testing – packaging.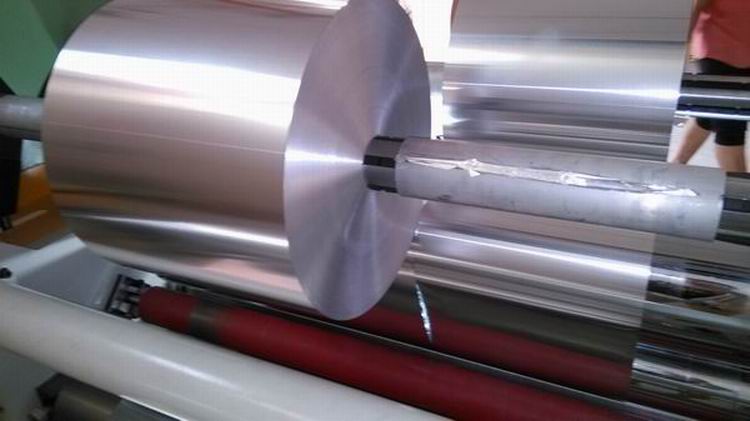 In recent years, due to the rapid growth of electronic information industry, as well as the stable growth of traditional industries such as home appliances and others, the market demand for aluminum electrolytic capacitors is growing rapidly. Aluminum electrolytic capacitor production growth, prompting China's rapid development of electronic foil processing industry. For preparing for the demand of world market, Haomei Aluminum supply high quality 3003 aluminum foil as the electronic aluminum foil.
Haomei Aluminum has introduced a world-class foil rolling mill, using technical plate roll, to provides a guarantee to achieve high quality aluminum foil. In the production process, control the processing quality, texture, grain structure, composition and other aspects of electronic aluminum foil strictly, product performance reached the international advanced level. Our production 3003 aluminum foil has excellent anti-rust performance, the strength is higher about 10% than 1100, forming, soluble, corrosion resistance performance are good. It is an excellent material for making electronic aluminum foil.