The aluminum roof insulation foil is used as the roof, which is moisture-proof and heat-insulating, environmentally friendly and economical, and has strong compressive capacity. The aluminum foil for roof insulation can be installed on cement roof, glass skylight roof, color steel tile roof, sun room roof, etc. These roof insulation material can block more than 90% of the thermal energy of the building from the outside world, protect the roof, and resist the sudden increase and sudden drop in temperature.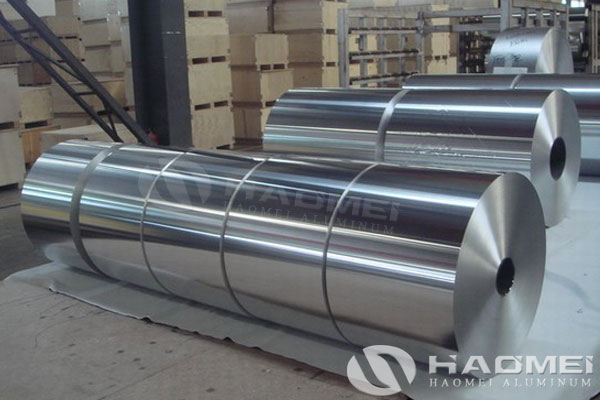 The aluminum roof insulation coil is made of aluminum roof insulation foil, polyethylene, fiber, and metal coating film by hot melt adhesive. It has a very good thermal insulation, moisture-proof and waterproof effect. This type of roof insulation material has a very low solar absorption rate and can reflect nearly 92% of the radiant heat. And because of the characteristics of its coil, the construction is very simple. This product is combined with the characteristics of light reflection and heat resistance of the aluminium foil for insulation material on the outer layer and the insulation and heat insulation of the polyethylene material, which plays the role of heat reflection, heat insulation, anti-radiation, heat preservation and energy saving. This insulation film is lightweight and easy to install. Application: roof, wall, floor; shell of air conditioner, water heater, high temperature furnace; protective outer layer of water pipe and ventilation pipe.
The surface layer of roof insulation foil is made of high-reflection aluminium foil alloy film, and the inner layer is made of high-temperature-resistant thermal insulation material, which is non-volatile and non-toxic. The overall characteristics and strength of the roof insulation material product can play the role of waterproof and leak repair on the surface of the building, and the high temperature resistant thermal insulation insulation material layer is soft and has good sound insulation ability.